After a fair and free election in the United States, one side didnt like the outcome.
So they protested peacefully.
Wait.
No they didnt.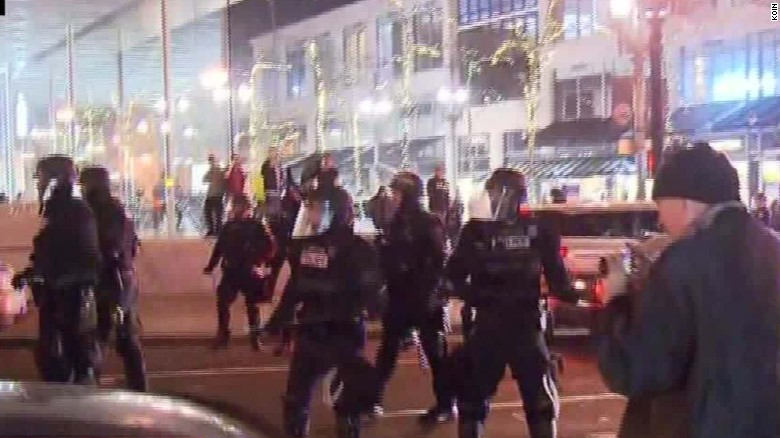 Remember those claims of Trump supporters not respecting women and being "misogynistic"?
After Obama, was elected and after he was re relected, the opposition sighed, went to bed, got up and went to work. After President Trump was elected, we have seen nothing but riots, destruction, shootings, arson, screaming angsty "safe space" millenials with tears running down their faces because people didnt vote the way they wanted.
The Lunatic Psycho Left, vote how we want or we will come burn your city down.