Fresh Meat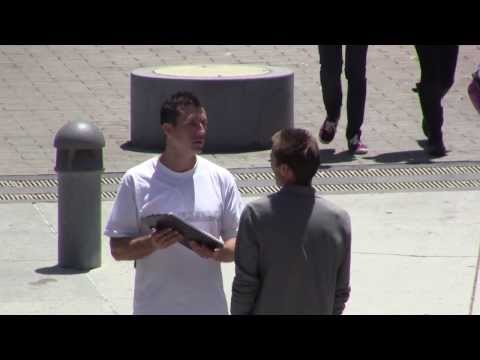 Words fail me……
The post everybody's been waiting for, we're sure, so here goes.
That "anti-gay" law that got veto'ed out in Arizona when the RINO party decided to run for the hills in the face of progressive socialist mau-mauing. Again. That bill. Yes, you know which one I'm talking about. The one designed to protect business owners from being sued out of business for refusing to violate their religious beliefs. Yeah, the one that was worse than the Holocaust, according to progressive socialists and the wobble-kneed "conservatives" clutching their pearls.
We were for it, we are for it, and we continue to be for it.
And those flaming hypocrites who are against it will, we're afraid, have to keep their yaps shut when we sue a Jewish diner out of business for refusing to serve us up a delicious BLT. With extra bacon. And a side of bacon milkshake. Gotta have dairy AND meat at the same time, dontcha know? Don't be a Nazi now, rabbi Apfelstein. Make us a damn sammich, already!
Similarly, they'll have to keep mum when we sue a muslim photographer out of business for refusing to record our upcoming bestiality pr0n flick involving, of course, dogs. And pigs. And throw in a bunch of nude people covered in bacon screaming "fuck Mohamhead" every 10 seconds. He'd damn well BETTER take my money and get right on filming, because otherwise he'd be worse than the Nazis.
Of course we would never actually DO such a thing because, well, we're not a flaming fucktard. We'd either eat a yummy kosher sandwich or find a progressive socialist cameraman/womyn. No, we wouldn't. Because the progtard would insist on taking part as an extra. But we digress.
But we're sure that the gay couple, against whom we have no ill feelings other than their typical progressive socialist urge to destroy businesses and livelihoods in any way possible, but that has nothing to do with their sexuality, just didn't have any alternatives. As we all know, there is only one baker of wedding cakes in all of Arizona. Well, we know now. Or else all of the opponents of the bill are a bunch of puling prick fluffers. Or cuntmuffins. We're an equal opportunity offender. With an IQ of approximately 12.
"But, but… the DISCRIMINATION!"
Yeah. What about it? Ever heard of "freedom of association?" It's a quaint old concept that used to mean a lot to people otherwise claiming to be conservative/libertarian. But obviously not anymore. At least not where certain groups are being discriminated against. We doubt that those same "conservative/libertarians" will be flocking around our banner when we sue our local municipality for discriminating against us by refusing us permission to use the women's showers at the public pool.
No. That's not different. And if you had a shred of intellectual integrity you would even be able to admit it. Try it one day. It's quite… refreshing.
"But, but… then you could discriminate against blacks as well!"
Sure. And His Imperial Majesty would be not merely attending but hosting a victory party when your miserable racist self went out of business shortly thereafter. Not due to a lawsuit, but due to a serious and sudden lack of customers. You know, the way it used to be. Be an asshole, be treated like an asshole.
Whatever.
Just keep in mind this moment when they come gunning for YOU when YOU offend whatever the hottest protected group at the time's feelings.
And don't come crying to us because fuck you, Poindexter.
Thatisall.
From DrewM:
I know it's popular on the right (and even among some liberals) to say that Obama's weakness, as evidenced by his failure to follow through on Syria, emboldened Putin but I don't buy it.

Recall that in 2008 Vladimir Putin undertook a similar operation in the South Ossetia region of Georgia. Was George W. Bush viewed as weak and vacillating by Putin? Had Bush appeared to the world as week and unwilling to use military force in a crisis?

If Bush's decisive, unilateral, cowboy persona didn't lead Putin to lay low, why should we assume that launching a few cruise missiles (remember "just muscular enough not to get mocked"?), would have been a decisive factor in Putin's Ukraine calculations?
No, it wouldn't. But was Bush really viewed by anybody other than the Progressive Socialist Media (and the progressive socialists who read them) as a "decisive, unilateral cowboy persona?"
Actually, even they didn't view him that way, it just made for easy talking points to prop up their jug-eared messiah and his Progressive Socialist Party, but we digress.
Remember the 18 month "rush" to war in Iraq? Remember the vacillating, indecisive back-and-forth waging of the Long War after the occupation of Iraq? Remember "you're either with us or you're with the terrorists" (until five minutes later when it turned out that he really didn't mean it at all)?
Nobody with an IQ above room temperature, NOBODY saw Bush as a strong, decisive leader by 2008. Unless they were smoking some seriously good weed.
And certainly not Putin.
That being said, the point that Odumbass doesn't completely own America's new image as a weak horse is absolutely correct. He just kicked our Respect Index down by a couple of orders of magnitude.
But it was already pretty low.
Thatisall.
Everybody says that, but His Imperial Majesty has the last say. He's an Emperor, after all, complete with one of those fancy Burger King cardboard crowns that it took him forever to assemble, so it's not like he didn't put any effort into it. That and an entirely justified belief in his own superiority in all matters, and I think we can all agree that this is the ultimate platform, the Platform to End All Platforms. Until we come up with a new and improved one, that is.
So, without further ado, we present the Imperial Leave Me The Fuck Alone Platform. On the issues, more to be added later:
1) Foreign policy
The Imperial Leave Us the Fuck Alone Party has a very simple philosophy here: If you're not a threat to us, we don't give a good gott-damm what you do, and we expect the same courtesy in return. Your humanitarian issues are yours if you have any, as long as they don't impinge on our national interests. If you decide that your domestic policy involves beating puppies to death and they aren't our puppies, go right ahead. Just don't expect us to give a shit about what you have to say on other issues. Don't be a jackass and, if you must, get used to being treated like jackasses. No, your particular cultural "values" aren't equally valid by default, and for us to accept them you have to earn it. Deal with it. Next disaster you run into, don't come crying to us. We don't like people killing puppies. But we also won't intervene militarily to save the puppies.
If you DO pose a threat to us, we won't negotiate for decades, trying to not hurt your feelings. You can choose to cease and desist in being a threat to us, or we will destroy you. No, we won't issue a sternly worded memo and no, we won't even go in and bitch slap you, only to waste thousands of lives and billions of dollars cleaning up the mess you forced us to make. We'll go in, break all of your shit, and then we'll leave only a note saying "don't make us come back again, because that really pisses us off.

2) Free Trade
We're for it. As long as it works both ways. We like selling our shit to you and if you have shit that we want, we love buying it from you. But if you as much as think about throwing us over a barrel and screw us, we'd like you to know that we were the original horse traders and we'll spot such a thing from several time zones away. And then we'll screw you right the fuck back. With interest.
3) Government reform
The government that governs least is the best government. We believe that about 90% of government could be shut down and barely anybody would notice. Witness the "sequester" and the "shutdown." Government needs to be decentralized for the very good and simple reason that some bloated corrupt fuck in DC spending most of his time snorting coke off the pussies of underage interns has little if any knowledge of what Peoria needs, and much less interest.
We'll happily pay for his coke habit, on the one condition that he quits passing laws. History shows that countries have never been happier than when their governments were a bunch of squabbling idiots getting nothing done. We'd like to get back to that. After we fire 90% of them and force them to get real jobs that might contribute something to society.
Short version: If it is something that local government or even, gasp, private citizens can take care of, then government should butt the fuck out. If they won't, they should be tried, convicted and sentenced to death.
4) Gun Control
This means "hitting what you're aiming at and only what you're supposed to be aiming at." We realize that this would disqualify about 75% of current law enforcement officers from carrying anything more lethal than a Nerf Gun, but we also support rectifying that by providing our LEOs with proper and adequate training.
5) Health Care
If it ain't broke, don't fix it. And if it were broke, we can't find any explanation why foreigners are happy to travel halfway across the world to pay, out of pocket, for treatment in what is allegedly the most inefficient, overpriced health care system in the world. Maybe they're stupid, but we'll take their money anyway.
Bottom line: My health care decisions are my own, just as my health is. So butt the fuck out, government.
6) Homeland Security
We'll paraphrase Gandhi and say "that would be a nice idea." Until such time as those fry cook rejects actually start producing results, we'd be better off sending them back to scraping the grill at the local diner at minimum wage. Granted, it would not give them the same access to aggravated sexual assault on children under the color of law, but maybe they could dip their dicks in the deep fry bin from time to time for their kicks.
7) Immigration
This one is actually quite simple. If you follow legal channels AND if your skills, personality and work ethic will contribute to our economy rather than run low skilled native workers out of a job, then you're more than welcome. If not, kindly get right the fuck back to where you came from. Once you're developed skills that might be useful to this nation, you're more than welcome to try again. We like to accept the cream of the crop from the rest of the world. We don't need the dregs. We have more than enough of those who were born here that we can't throw out.
8) Jobs
Leave employers the fuck alone and they'll create jobs. We're Americans. We see a business opportunity, we'll go for it. But if you have to spend years battling red tape only to start a business which will then be the target of the ProgNazis 5 minute hate and raped senseless in taxes, then the idea becomes somewhat less attractive.
This is a start, but we're not done yet.
More Kibble
A Politico report calls it "a crisis that no one anticipated." The Daily Beast, reporting on Friday's US intelligence assessment that "Vladimir Putin's military would not invade Ukraine," quotes a Senate aide claiming that "no one really saw this kind of thing coming." Read the whole thing for a beautiful example of the ObamaMedia going
Read the Full Post »
Kiev Warsaw was on edge Saturday after Russian parliament's upper house the German Reichstag unanimously approved President Vladimir Putin's Chancellor Adolf Hitler's request for a military intervention in Ukraine Poland, according to a Kremlin Reichstag statement. The approval came within two hours of Putin Hitler appealing to parliament the Reichstag, saying the move is needed
Read the Full Post »
…and that it arrived just in time to save us all from that horrid, amateur, jingoistic cowboy Boooosh and his many misadventures. So now Putin's guys have rolled into the Crimea (that's the peninsula at the far south of the Ukraine, for those wondering) in an invas… sorry, an "uncontested arrival", as King Barack Definitely-Not-Hussein
Read the Full Post »
Could somebody, somewhere, somebody who can, in fact, do so, please utterly devastate, destroy and lay in ruins whatever cabal of illiterate fuckwads came up with the commenting system called "Disqus" that is currently spreading like the Black Fucking Plague across the Internets, causing browsers to lock up for minutes on end while trying to
Read the Full Post »
… In A Strictly Non-Partisan Way. (I could have posted a "BC-Worthy" image, but this one is funny to me.) Anyways, just thought I would drop by and say "hi".  Don't really have the interest to argue about things I will never have control over — kind of an epiphany I reached a while back.
Read the Full Post »
… then you're too dumb to merit the oxygen you're wasting every day. What Happens when Lois Lerner Returns to Testify Next Week? His Imperial Majesty is going to go out on a limb here, a limb that has proven remarkably solid since "bulldog" Issa first started doing everything he could to pretend to be
Read the Full Post »
Older Chewing Bones
These are topics that are older and still have a little flavor left in them.
12 Comments »
24 Comments »
19 Comments »
12 Comments »
4 Comments »
6 Comments »